Union Library Workers
Community
by Kathleen McCook on Fri, Apr 17, 2009 at 04:47 pm
Julie Ardery writes in Daily Yonder.
Archie Green who taught us "laborlore" and persuaded Congress to establish a national folklife center has died. 
Archie studied library science at University of Illinois (training that shows throughout his immense, impeccable archives, now at the University of North Carolina). At University of Pennsylvania, he earned a folklore degree, writing the dissertation that would become Only a Miner.
He lobbied hard and successfully for the creation of the American Folklife Center at the Library of Congress.In 2007, the Library honored him as a "Living Legend."
More...
by Kathleen McCook on Wed, Apr 15, 2009 at 10:32 pm
Franklin Rosemont, surrealist poet, artist, historian, street speaker, & labor activist, died of an aneurysm on Sunday, April 12th in Chicago, Illinois...Rosemont was a leading figure in the reorganization of America's oldest labor press, the Charles H. Kerr Company....
Elaine Harger, co-founder of the Progressive Librarians Guild, had this to add on the PLG listserv: Franklin and Penelope Rosemont are tied to PLG's story in that they organized PLG's first outing at an ALA conference. They gave us a tour of the Waldheim Cemetary in Chicago, burial place of many leftists. We have a photo of PLGers with the Rosemonts standing in front of the monument erected to the Haymarket Martyrs.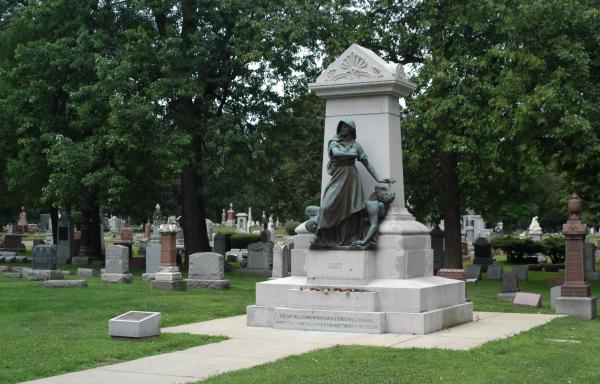 More...
Pages